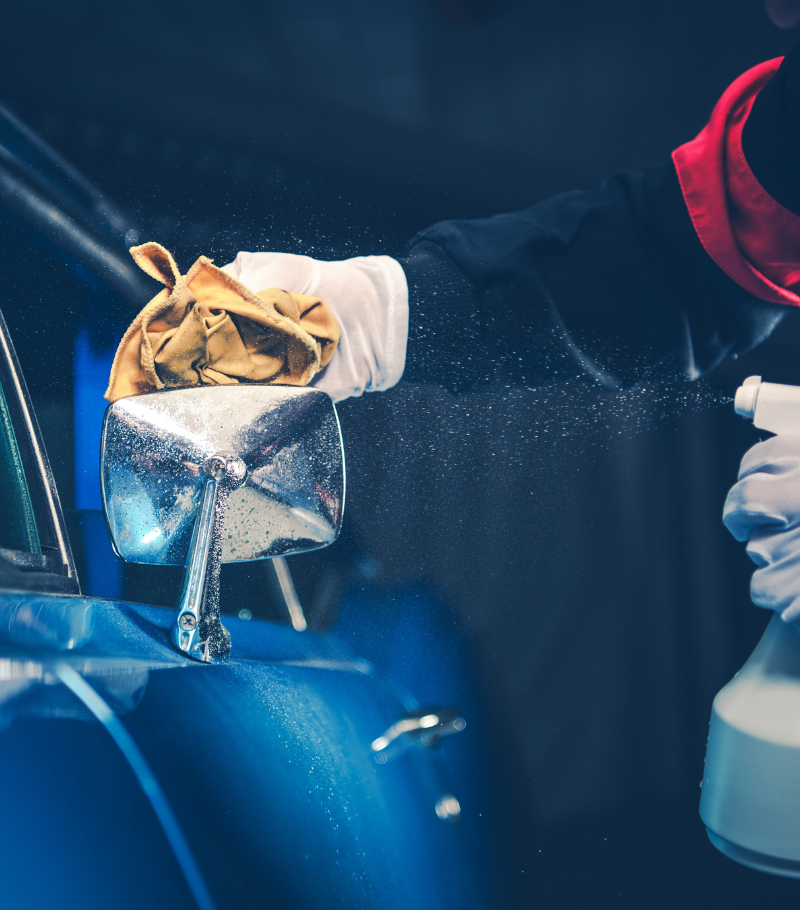 Best Car Detailing Service
There are a lot of reasons why you need a car detailing service in laurel md. Whether your car is brand new and you want to keep it in pristine condition, or if it is old and just needs some love. You can get your car to look and smell like new again with a professional detailing service, no matter the reason. A car detailing service involves washing the car from the inside and outside and treating the upholstery and carpet. Additionally, it can include polishing and waxing the exterior and cleaning the engine.
Mobile car detailing is the newest trend in the industry. There are a lot of benefits for both the customer and the business. First, customers like mobile car detailing because it's more convenient. Detailers come to them instead of taking their cars to shops. You don't have to find a parking spot or wait for your car to be serviced. It's also more affordable for customers to get their cars detailed on the go. The third reason is that mobile car detailing is more eco-friendly. The water used at car washes in shops can harm the environment if it's not treated properly.
Advanced Car Detailing is the leading mobile car detailing service in Laurel, MD, Lorton Va and Germantown Md offering a wide range of services, from basic detailing to more comprehensive detailing. Using only the best products and equipment, their team of experienced detailers will take care of your car like it's their own. As a result, they put great care into providing the best service for your car.
Auto Detailing Laurel Md
Cars in Laurel, MD, can be affected by the weather. The extreme heat and humidity in the summer can fade a car's finish and make the interior sticky and hot. Seats and dashboards can also fade from the sun. In winter, snow builds up on your roof, melts, and runs down the sides, freezing as it goes. Snow can really damage your paint job. Temperatures can vary a lot from day to day in spring and fall. This can cause chips and scratches because the paint expands and contracts. It's best to detail your car regularly to keep it looking great.
The process of auto detailing in laurel md involves thoroughly cleaning, polishing, and protecting your car's interior and exterior. You should not consider auto detailing to be merely a matter of polishing up your vehicle. It involves many necessary steps that will safeguard your vehicle from the elements. Dirt, bug residue, and bird droppings are removed from the outside with a detergent. The car's interior is vacuumed and cleaned with a specialized cleaner that removes all the dirt and grime accumulated over the years. A thorough cleaning of your vehicle also involves polishing the paintwork and applying a coat of wax to prevent it from fading or scratching.
It is possible to save a great deal of time and money by hiring a professional car detailer. They possess the necessary experience and equipment to make your car look as good as new. As the leading mobile car detailing service in Laurel, MD, Advanced Car Detailing has become the most trusted name in the industry. With world-class service and custom-tailored packages that suit your budget and needs, providing you with world-class service at your doorstep.
These guys are great, they're convenient and their prices are great. As they detailed my SUV outside, I worked from my garage. Honesty, I can't hide the fact that it looks better now than when I first bought it. You should definitely give them a call. Thank you Advanced car detailers, you are the best!
My Ford F150 was detailed not too long ago, and I was very satisfied with the results. I got the advanced package. My interior looked like new and my exterior was pretty shiny as well. They did an amazing job.
Dope service! I was recommended Advanced Detailers by my sister after she had her car detailed by them. I was blown away by their professionalism and detailed attention to my two cars. There is no doubt that they are the best detailers in Laurel, MD
Contact Us
Get your car detailed today
by calling us at (240) 303-3430
You can also send us a message using the contact form below. When using the form, please include all the necessary details regarding your location, vehicle and mobile auto detailing service you want to avail so that we can schedule you right away. Thank you!